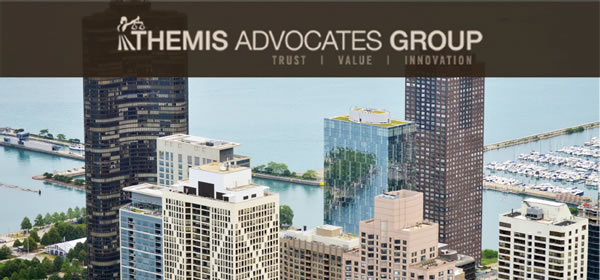 5th Annual Mock Trial Event - June 7, 2017 - Four Seasons - Chicago, IL
Save The Date!
Themis Advocates Group is excited to be hosting their 5th Annual Mock Trial Event in Chicago, IL. This year's event will feature GVK attorneys, Ken Merber, Partner & Senior Trial Counsel, and Alida Verdino, Partner & General Liability and Professional Liability Specialist. This year's mock trial will follow a professional liability fact pattern. Themis Advocates Groups' highly skilled and experienced attorneys will handle all aspects of the trial including Voir Dire, witness examinations, motions in limine, opening statements and closing arguments. The trial will include a randomly selected live jury as well as real-time jury on-screen analysis of witnesses. There will also be time allotted for jury consultant analysis and strategy discussions. There is no cost to claims professionals to attend. Beverage services and lunch will be provided, and a cocktail hour will follow.
When: Wednesday, June 7, 2017 from 9:00am-4:30pm
Where: Four Seasons Hotel Chicago, 120 East Delaware Place, Chicago, IL 60611
CE/CLE: Continuing Education credit will be provided for both attorneys and adjusters. Credit details and agenda will be provided closer to the program.
Hotel Accommodations: A limited block of $425/night rooms is being held at the Four Seasons. Please register early, as the hotel tends to sell out. To book your room, call Four Seasons at 312-280-8400 and reference code "CA0607" or "Themis Advocates Group Mock Trial"
Register/Questions: Please e-mail rsvp@themisadvocatesgroup.com.
Jury Consulting and Electronic Jury Monitoring Services provided by: